Frequently Asked Questions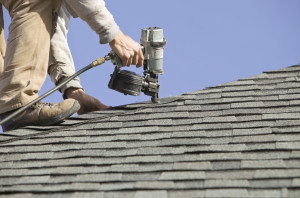 How long will it take to re-roof my house? A: It really depends on the size and pitch of your home, however, our average time frame is 3-4 days for a complete tear off and re-roof. For an overlay and new construction, it is about 1-2 days.
What about trash and debris from the old roof damaging my house and landscaping? A: We believe that just putting a roof on your house is not our only function. We will take the time to protect your home and landscaping and clean up daily.
Do you do guttering? A: Yes, we provide seamless aluminum gutters. We will take the time to discuss your new gutter installation so it will provide proper drainage away from your home.
What types of roofing do you install? A: We specialize in installing all kinds of asphalt style roofing shingles.
What is the best time of the year to get your house re-roofed? A: Just about anytime is a good time to install a new roof. The only time where it is not recommended is during an extended bitterly cold period when there is snow on the roof and of course when it is raining. Brookside Roofing crews work year round.
Do you require full payment before you start the job? A: No, we would never ask for full payment prior to starting a job. With a few exceptions, payment is expected once the job is complete.
What is your guarantee? A: Brookside Roofing offers a 5-year transferable labor warranty.